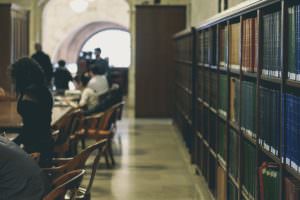 For most students the LexBar Online Course combined with a traditional bar review program prepares them for the Virginia Bar Exam.  Before considering private tutoring, check out LexBar and consider whether that might be a better option for you.
I rarely do any private tutoring any more, investing my time helping as many students as possible through the online course. Occasionally I will accept a student or two.  If you're interested in that, please read the information below and fill out the form at the bottom of the page.
There are plenty of good bar exam tutors available, and hiring one should be a two-way street.  Before we agree to any tutoring, each of us must decide that it is a 'good fit'.  In other words, you need a chance to decide if I'm the right tutor for you, and I need a chance to decide if I'm the best tutor to help with your particular situation and the struggles you've had with the bar exam.
General Information for Bar Exam Tutoring
We will customize every plan. I do not do "one-off" tutoring sessions. Students commit to multiple tutoring sessions (usually 5 to 10, depending on the student's needs). Prior to starting tutoring, we will agree on an exact price and exact number of sessions. Students must pay in full prior to our first session. Credit cards are accepted.
I tutor most students by Skype or Zoom, so it does not matter where you live.
Most students should also enroll in Themis, Kaplan, BarBri, or another course for the Virginia Bar. All students are automatically enrolled in the LexBar Online Course at no additional charge.
We will meet weekly. Each session is at least one hour. Sometimes we may go a bit over that time, depending on needs and recent performance.
Study and Private Tutor Philosophy
In general, I coach students to use interactive study strategies.  I discuss and grade practice essays, analyze MBE practice and assign customized weekly work. This helps students identify which legal topics and rules they need to memorize. Our weekly meetings are essentially coaching sessions. I'll review all the work from the previous week, and make strategic decisions about how to spend your study time.  Be aware that private tutoring with me is expensive. Depending on how many sessions we decide on, the total cost could be double or triple what you would pay for a good bar review course like Barbri, Themis, or Kaplan.
You can learn more about me here.
If you're considering hiring a private tutor for the Virginia Bar Exam, here is how the process works:
Fill out our online Tutor Consultation Form, below.
After reviewing your responses, if I might be able to help, I'll reach out to you by email.
We will schedule a free 20 to 30-minute telephone consultation to discuss your unique situation and so that I can answer any questions you have.
If we both agree to move forward, I will email you the general guidelines for how we will work together, how many sessions I recommend, and exactly what the cost will be.
If you agree to the plan, you will simply confirm, make your payment, and we'll schedule our sessions.