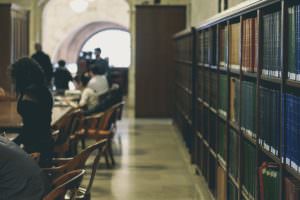 For many students our self-study LexBar Online Course combined with a traditional bar review program prepares them for the Virginia Bar Exam. But some students benefit from the personal accountability and support that a private tutor provides.  In addition to providing the online course, I also provide private tutoring to a (very) limited number of students in the Hampton Roads & Peninsula area of Virginia (my students often live in Newport News, Hampton, Suffolk, Norfolk, Chesapeake, or Virginia Beach).  If you think you could benefit from one-to-one coaching, please read this page for full information.
Requirements for Bar Exam Private Tutoring
You must be able to meet for weekly sessions in Virginia Beach, or the Hampton Roads area. We usually use a local library for tutoring sessions.  I sometimes accommodate busy schedules by doing one or two "Skype" sessions. But we can't do that for every session.  We must be able to meet in-person most of the time. I do not tutor students who live outside of Hampton Roads and the Peninsula.
We will customize every plan. I do not do "one-off" tutoring sessions. Students commit to multiple tutoring sessions (4 to 15) leading up to the bar exam.  This means you must be prepared to pay somewhere between $1,400 to $4,500, depending on your individual needs.  Prior to starting tutoring, we will agree on an exact price and number of sessions. Students must pay in full prior to our first session.  I accept all major credit cards, personal checks, and electronic bank transfers. A non-refundable deposit of $500 secures your spot, and applies to the total cost of your tutoring.
You must also enroll in Themis, Kaplan, BarBri, or another course for the Virginia Bar to get study materials. If you still have these from a previous (recent) exam administration, that will probably be fine.  All students are automatically enrolled in the LexBar Online Course at no additional charge.
We will meet weekly. Each session is at least one hour. Sometimes we'll go up to two hours, depending on needs and recent performance.
Study and Private Tutor Philosophy
I meet with every student to develop a customized plan that addresses his or her own struggles and weaknesses. We focus together on subjects most likely to get you to a passing score.  This involves a careful analysis of any past attempts at the VBE, and testing that I do with every student.
In general, I coach students to use interactive study strategies.  I discuss and grade practice essays, analyze MBE practice, and assign customized weekly work. This helps students identify which legal topics and rules they need to memorize. Our weekly meetings are essentially coaching sessions. I'll review all the work from the previous week, and make strategic decisions about how to spend your study time.
I accept very few students for each bar exam, so I have time to customize student plans. Typically, I will serve as a private tutor for 1 to 3 people, per exam. I usually receive roughly 20-40 inquiries from students wanting a private tutor. Obviously, I have to turn down many potential students.
You can learn more about me here, and the best way to learn about the types of study strategies I use is to read my blog.
Next Steps for a Private Tutor Request:
If you think private tutoring might be right for you and you meet the requirements outlined above, please fill out this form to provide me with your information.  I will reply to you by email, and we can setup a phone conversation too.
NOTE:  I currently have no private tutoring spots open for February 2018 students.   For students preparing for the July 2018 exam, I do still have 3 slots available.   -Josh